I want to keep our screened in porch very low maintenace. No fu-fu decorations or fussy furnishings. So I painted our large amish made picnic table that seats 8 comfortably. The table is 16 years old and the top was a little rough. I sanded the top and gave it a coat of gray paint.
I added a bamboo floor mat to the center of the table and my lantern that hubby bought me for my birthday. This is how it looks everyday.
We were having some friends over for dinner to show off all the work that we did in the porch so I wanted to cover the table but I didn't want a vinyl tablecloth or a fancy linen table cloth.
So I went to Walmart and picked up a drop cloth. It was $9.99
I cut the drop cloth to fit my table and finished the edge. The great thing about it is I still have a nice piece left that I can use for another project.
I found some placemats at a yardsale for 50 cents for all 4 placemats. I added them to the top of the table cloth.
This is exactly what I was looking for. Simple and cozy. I love the texture of the table cloth and the color is the neutral that I wanted.
This is just one of the many projects that I've completed in our newly renovated screened in porch.
Stay tuned for more.
I will be joing the parties at: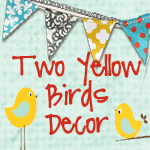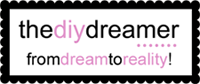 <a border="0" href="
http://linda-coastalcharm.blogspot.com/
" target="_blank"><img src="
http://i142.photobucket.com/albums/r87/mmoo1978/LindaBtn.png
" /></a>