I purchased this wall hanging at a yard sale last year for $2.00. I loved the color of it and knew I wanted to use it in the porch somewhere.
I hung it on one of the end windows of the porch by a wire and I think it looks like a faux stained glass window.
This is the daytime view looking out to the deck.
This is the view at night.
This was a very easy project. All I had to do was figure out how to hang it with wire so you wouldn't be able to see the wire. The color was perfect I didn't change it at all.
I'll be partying at: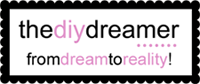 <a border="0" href="http://linda-coastalcharm.blogspot.com/" target="_blank"><img src="http://i142.photobucket.com/albums/r87/mmoo1978/LindaBtn.png" /></a>